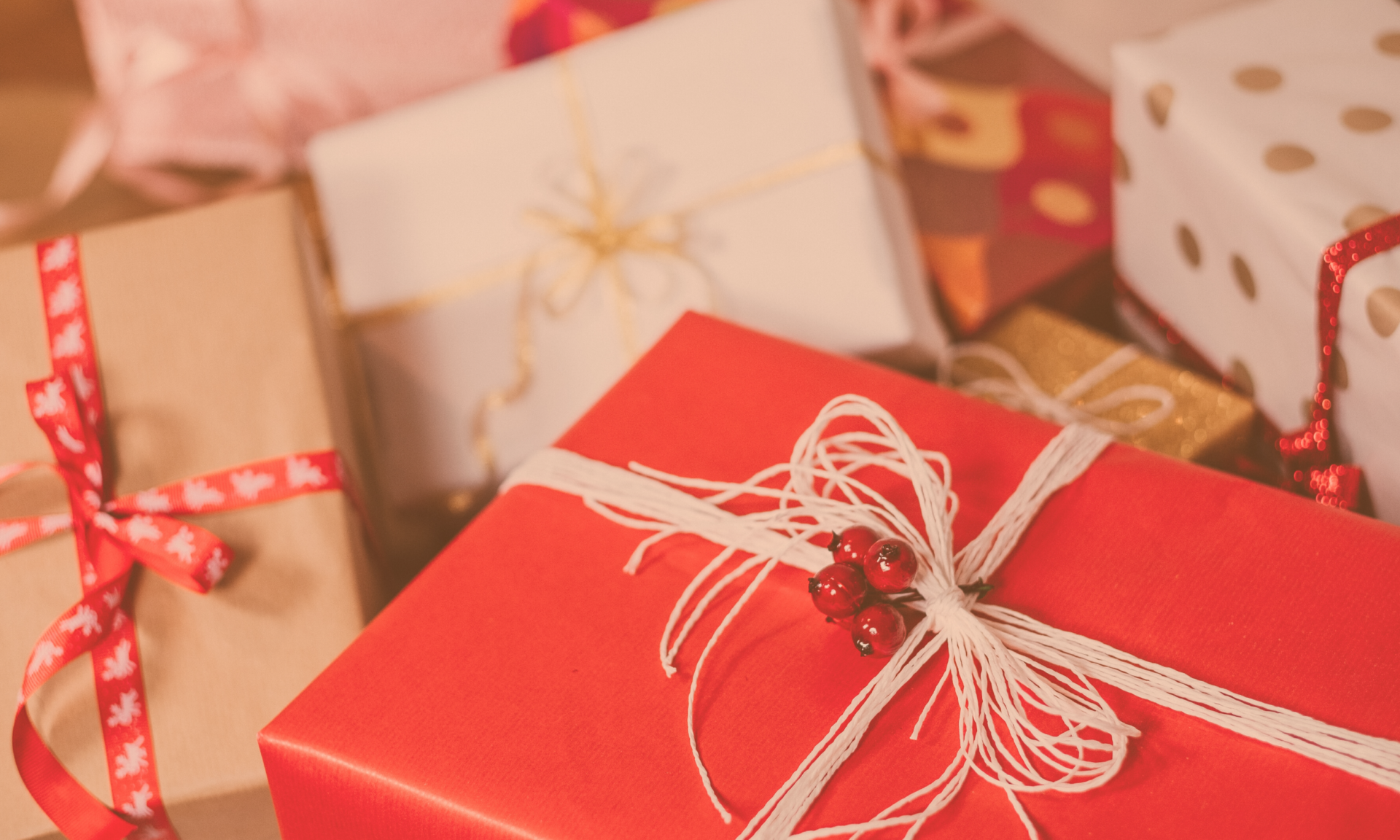 How to make the most of the holiday season in your online shop
For the majority of online stores, the end of the year is the selling season. You should get ready for the holiday rush if you don't want to lose the chance of increasing your income. From this article, you will learn how to do it.
Black Friday – and in the US, even the Tuesday before Thanksgiving – is when customers start spending staggering amounts of money on online shopping. According to eMarketer, last year they spent 123.73 billion dollars, which is 5% more than in the previous year and 16.6% more than in 2014. The growth rate is enormous and the competition eager to get your customers' attention – equally strong. That is why you should plan that time well.

A similar trend can be observed worldwide, and the number of people who appreciate the convenience and time-saving e-commerce offers keep growing year after year. What to take care of to make the most of the holiday season? We have several practical tips for you.
Prepare or optimize landing pages for your promotional campaigns
During the holiday season, we are all in a hurry, and we often leave e-commerce websites on which we cannot find our way. That is why, when planning marketing campaigns, both in owned channels, like email marketing, and in paid channels, like Facebook Ads, you should create clear landing pages in line with your advertising message.
First of all, don't drive your users to the main page of your store's website, hoping they will manage to find what they are looking for. Second, the products you present in your ads should be available on the landing pages the ads link to.
Also, it is good practice to create a separate subpage or category for a given holiday. Use it to showcase products that will make great gifts and ones that were very popular during the previous holiday seasons. Make sure your customers can easily visit it from other pages of your online store. Provide a link to it in the main menu, in banners on your website and on your blog if you have one.
Take good care of your server and make sure your site loads fast
Increased traffic on your e-commerce website means that you should take care of your site's performance. Websites that are slow to load or, even worse, any interruptions to the checkout process will only prompt your customers to leave your store.
Amazon has discovered that a 100 ms delay in a site's loading costs its owner 1% of sales. According to research done by Google, a further 0.5 sec delay decreases traffic by 20%.
These data clearly show that it is a good idea to run some tests to check how your e-commerce website – or, at least, the sites that are important for your sales – will cope with increased traffic. Increasing the number of servers for the holiday season is also worth considering.
Make your site mobile friendly
Customers use mobile devices to shop online on a daily basis. More and more users do their shopping on their smartphones. Or, at least, they check what online stores offer and look for the products they need. According to numerous studies, more and more consumers use mobile devices to buy goods, especially during the holiday season. That's the time when mobile traffic is higher than the desktop one, and the revenue in the mobile channel reaches 42% on the most productive day.

Don't run major implementations or modifications on your site during the holiday season
Holiday rush coincides with the end of the year which, for many departments such as IT and marketing, is the last opportunity to reach their goals. However, if you don't want to lose your sales during that period, refrain from any implementations, improvements or new features that you didn't manage to introduce before.
Don't run A/B tests, external system integrations or updates, either. With any such activity, you face a considerable risk that something will go wrong. Your website may stop working, and since customers are in a hurry, they may choose your competition.
Improve your search engine performance
Apart from the load speed of your e-commerce site, you must ensure top performance of your internal search engine. The rate of returning search results is crucial, but their quality is equally important. If users cannot easily find what they are looking for on an e-commerce website, they will leave it. That is why the first thing you should do is to make sure the search engine is visible and intuitive. Check the search results it returns and make sure users don't get blank pages with a message: Sorry, we didn't find what you were looking for. If this is the case, show them alternative products, tell them what they should do or encourage them to visit the site with your holiday offer.
The autocomplete option will also make your customers' lives easier. Many people don't know what they are exactly looking for, so the tips in the search field may increase the chance of them finding the right product and placing the order.
Make payments easier or consider extra delivery options
The payment is the final stage of the checkout process. That is why it should be as easy as possible and tailored to users' preferences. Provide users with the most popular payment methods such as fast online transfers and credit card payments, but it is also a good idea to consider the most recent solutions such as e.g. Apple Pay.
Apart from different payment methods tailored to users' needs, you should also offer a variety of shipping options. The last mile problem still exists, and many customers may give up shopping if the only choice they have is a courier company they have a poor experience with.
Picking up parcels in parcel machines and pickup points is becoming more and more popular. Remember that it is particularly important to provide these shipping options, as well as the click&collect feature (order online, pickup in-store) during the holiday rush. Customers often wait until the very last moment to do their shopping. The chances of shipping orders on time are higher if all the parcels are delivered to one place – e.g. a parcel machine or a pickup point – and not to each customer separately.
Implement abandoned carts recovery mechanisms
Most probably, the number of abandoned carts at your online store is not grounds for optimism. It is a common problem around the world, and it gets worse during the holiday season.
Users abandon carts for various reasons. It can be due to some technical problems on the website or the fact they cannot find their preferred payment method and shipping option. Many customers browse through offers online and compare prices in different stores but it takes some time before they make a purchase. You can help them make a quicker decision and buy from you.
A well-thought-out mechanism to restore abandoned carts will be helpful here. It will remind your customers about their orders and encourage them to place it with you. So, if you haven't implemented that feature yet, do it now.

Also, consider running a remarketing campaign. Thanks to it, users who haven't finished their order at your online store will see a reminder on various websites they visit. They will see what products they have left in their cart, and a special discount will encourage them to go back to your site to finish the order.
Keep your products in stock and ensure proper warehouse management
To make the most out of your sales at that time of the year, you need to make sure you have enough goods in your warehouse. Customers may want to buy from you, but it won't matter if you run out of stock. Analyze your sales in the previous years, check which products were selling the best, and in what quantities, and make sure they are all in stock. You can also take a look at your industry sales trends and introduce popular products you haven't had in your offer before.
Speaking about stock levels – don't forget to provide a sufficient number of employees who will deal with packing and shipping effectively. According to BigCommerce, about 1/3 of online store owners plan to get more staff members for the holiday season and 75% of them will be in charge of warehouse management.
Provide effective customer service
Apart from proper warehouse management, the way your customer service desk works is also important. The number of inquiries and customers' problems that need to be solved will increase during the holiday season. The faster you help them, the bigger the chance they will place their orders with you and come back for more in the future.
Regarding the improvement of your customer service, you have two options: hire extra staff for the holiday season and automate some of your processes. First of all, provide your customers will a well-prepared FAQ page. In your transactional emails, including information that may be relevant for them and consider implementing a chatbot on your site.
You can also prolong the business hours of your service to reply to customers immediately. According to the SAP Hybris Customer Insights 2017 report titled "The dating game. Love and loss in the modern era", as many as 86% of consumers expect their questions will be answered in less than 24 hours. Sometimes, effective customer service gives you more than marketing activities and discounts.
Plan your marketing and sales communication
We all like promotions, and during the holiday season, we hunt for discounts and special offers. Today, however, ordinary discounts are not enough. Brands compete to come up with the most non-standard ideas to attract customers' attention. You can also make your brand stand out and offer unusual and exciting promotions. Of course, the kind of offer depends on the industry you operate in, but you can find plenty of inspiration from the previous years online.
Let's take Zooplus.pl for example – every year they have the Advent Calendar action with 24 one-day special offers, each available no sooner than the day it was planned for. So, customers don't know what kind of discount they will get on each day. The offers are so attractive that sometimes you place your orders day after day – we know it from our own experience. 😉
Consider influencer campaigns that will help you connect with new audiences and increase your reach. As for your collaboration with influencers, you don't have to limit yourself to testing products. Many influencers create e-books or posts with wish lists meant for various readers. It is worthwhile to start collaborating with them to make your offer part of their materials.
You can also create a holiday guide yourself. Apart from gift ideas selected from your offer, you can include some tips on how to pack presents, create a holiday atmosphere and prepare hand-made decorations. Tesco is a great example here. On their website, they have a separate section with recipes, tips and decoration ideas.
Join nationwide campaigns such as Free Shipping Day and be present on popular price comparison websites. And, of course, don't forget about Black Friday and Cyber Monday (!) – make sure your online store has a proper promotion on those days, for instance in social media.