Creating new online stores, improving existing ones
We are a team of highly qualified and skilled specialists who can effectively carry out the entire process of e-commerce creation: from design, through production, to constant, long-term support.
We meet the expectations of clients who already have or want to build their own online store.
Regardless of size, we consider every business equally important and treat each one with the utmost care.
E-commerce - our universe
We work with various e-commerce platforms, implementing the most optimal solutions for a given online store. See our portfolio.
We are actively involved in developing an ecosystem of plugins and apps for e-commerce platforms.
We support other e-commerce agencies that require some extra backup from professional developers. Meet our partners.
Where we work
Offices in Kraków and Rzeszów.
We work for companies worldwide.
Our clients are based in Switzerland, the Netherlands, Germany, Italy, the UK and USA, to name just a few.
What makes us different
Effective communication
Our offices are located in two cities and we have clients all over the world. The Virtua team is responsible for projects used by thousands every single day, so we understand effective communication.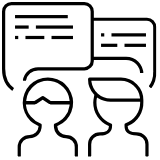 At Virtua, we have developed simple processes for the agreement of common goals. We'll provide regular project status updates for maximum transparency and you can communicate with us in whatever way is easiest for you.
How we work
Our project process is automated. It follows successive stages in an effective and informed manner.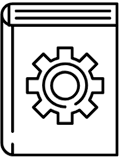 The fruit of our labour and experience is a set of tools which adapts the e-commerce platform to client needs and significantly speeds up implementation.
A comprehensive approach
Our team takes care of every aspect of e‑commerce and assumes full responsibility for the project at each and every stage.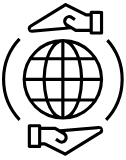 Not only do we create new stores from scratch, but we also work our magic on existing ones, even taking up the challenge of performing complex tasks like re-platforming or performance improvement.