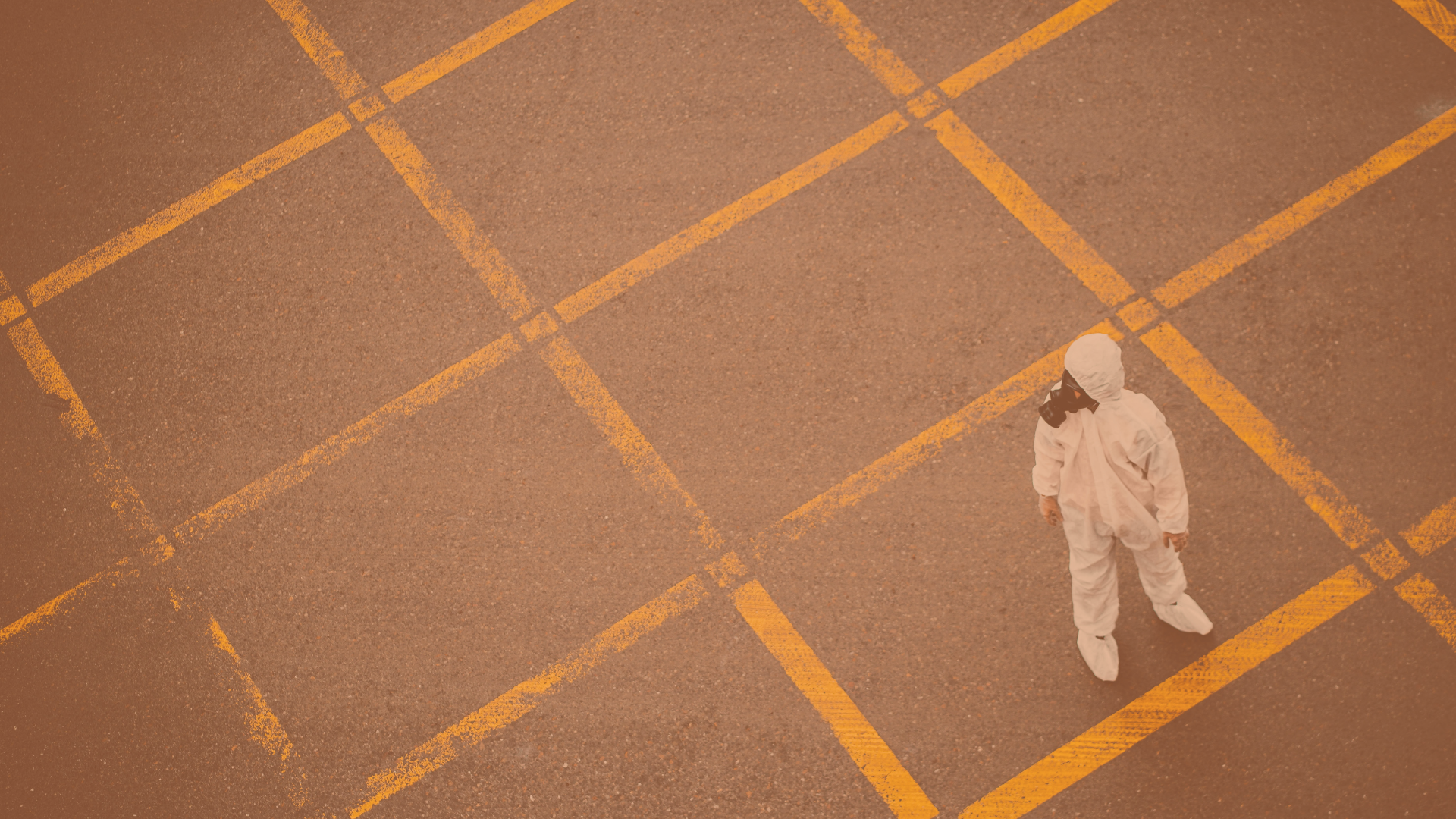 E-commerce in time of a pandemic
Everyone was surprised by the COVID-19 pandemic. And that's true not only for companies with mostly physical locations but also for online businesses. It's a difficult time for many, with many problems to solve. But some industries and companies have come away unscathed from the crisis, and have even gained momentum since and benefited from the current situation.
In this article, we want to look at how COVID-19 affected e-commerce. We'll show you how stores handle the new situation and indicate industries that have grown. We'll also look at trends in consumer behavior.
We'll also answer the question of how you can prepare for unpredictable changes that include not only sales but also the entire society and how the world functions.
Surprises, problems, and solutions
There's no denying the fact that the COVID-19 pandemic has changed the reality as we know it. On the one hand, there's been dynamic growth in e-commerce, and on the other, unprecedented problems.
In countries where most of the society treated online shopping as a last resort, the approach to e-commerce has radically changed. And in countries where people used the benefits of e-commerce willingly and often, there's been a rapid increase in online store income.
Unfortunately, in both cases, many online stores were not prepared to deal with the growing volume of orders and customers who have only just started buying online. There have been storage and logistics problems, specifically: low stock and shipping delays.
Also, closed borders, safety concerns, and closed factories meant problems on the production stage and transporting products and materials from other countries.
Some of those problems also concerned physical stores whose operations haven't been halted by the restrictions. There have been shortages and empty shelves, especially when it came to dry and shelf-stable products.
The results of the initial problems we've mentioned were disastrous for many businesses. But for others, they became an opportunity to grow, carry out plans to go online that were long overdue, and introduce new solutions and improvements.
Let's look at those results based on specific examples.
Changes in consumer behavior
Consumer behavior all over the world has changed due to the COVID-19 pandemic. Bazaarvoice compared 2020 and 2019 data and saw that customers were shopping online much more. In March alone, there was a 21% increase in the number of transactions in online stores. What's more, respondents admitted that they started buying products online that they had purchased in physical stores before. A similar trend was seen in April, too.
Apart from frequent online shopping, consumer priorities have shifted. Before the pandemic, they favored quality (48%), price (47%) and brand (24%). Now they focused mainly on availability (49%), while price (36%) and quality (34%) became less important.
The results are confirmed by research conducted by Absolunet in Canada, US, and U.K. E-commerce sales had doubled since March 11, when the WHO announced the global pandemic. Customers became less loyal to brands and focused on product availability – as much as 40% of customers stated they shopped with less familiar brands if they could receive their order sooner.
In Poland, more people have taken to online shopping, too. According to the "Covid-19 impact on consumer behavior" study, as much as 31% of consumers started shopping online more.
On the one hand, this resulted from shortages in physical stores (especially grocery stores and drugstores), and on the other, a fear of infection. In addition, the need to stay home during lockdown contributed to the increase in the number of online shoppers.
At one point, online stores also suffered shortages of products because people stocked up on them on a large scale. Groceries that weren't popular before now disappeared quickly.
New sales channels and e-commerce
With the COVID-19 pandemic brands and consumers realized that e-commerce is a must. Stores that didn't have online sales had to go online if they wanted to survive.
What's more, the new reality we unexpectedly faced showed us how important it is to have several sales channels or diversified income (especially in services). Starting an online store in a few days became possible and is now offered by a lot of e-commerce agencies.
Social media also proved helpful. Apart from building relationships with customers, it became an additional sales channel supporting those brands that didn't open their online stores or took too long to do it. The winning brands didn't treat social media channels as a low-converting necessity but were really there for their consumers.
Companies that focused on direct sales also changed their approach to selling remotely. An example could be the Biedronka or Auchan supermarket chains, who have partnered up with Glovo to deliver the grocery shopping to their customers' homes.
In China, people took to group shopping on WeChat groups. As much as 35% of consumers chose this shopping channel.
One example is Loius Vuitton. Before Valentine's Day, the brand enabled shopping via the app. They had special offers, consultations, and online customer service. Interestingly, the brand doubled their income compared to last year's pre-Valentine's period.
Cosmo Lady, a Chinese lingerie brand, was another brand that focused on WeChat. They engaged all of their employees in sales, including their C.E.O., who served both as an example, and another pair of hands.
Sales assistants in Intime Shopping Center in China turned into vloggers and promoted products using online streams. In three hours, they generated sales comparable to an entire week's profits.
In Italy, the Les Petits Joueurs brand, a manufacturer of luxury bags and shoes, introduced an online showroom with augmented reality. Customers could look closely at each product, and the brand saw an uptick in sales.
Brands that saw growth and losses
The worldwide coronavirus panic caused an increase in food sales, especially products with long shelf life, healthcare products (sales of flu and cold meds went up by 217%), hand disinfectants, disposable gloves, and masks. The increase in sales of the latter is estimated at more than 800% in the first ten weeks of 2020 (Adobe, 2020). Interestingly, another product that disappeared from the shelves was toilet paper.
Due to closed gyms and isolation, people started working out at home, which resulted in higher demand for workout equipment (by 55% compared to before the pandemic). Remote work affected the sales of home office equipment, including office furniture.
Since March, many online stores have entered the market, mostly with books and multimedia, groceries, gifts, healthcare and cosmetics, and home and garden.
The sales growth in e-grocery stores is also seen in the number of app downloads of Walmart Grocery – in early April, it saw a 460% increase in average daily downloads compared to January 2020. According to Chain Store Age (C.S.A.), Walmart saw a massive increase in online grocery sales in March, reaching almost USD 900 M – nearly twice as much as the year before.
Unfortunately, apparel and shoe stores incurred significant losses, along with the travel industry. Zalando saw drops in sales across all the international markets that introduced lockdowns and froze their economies and social life.
To increase sales and avoid even more significant losses, many stores offered discounts, free shipping (e.g., the Allegro marketplace made the Allegro Smart service to all customers, with orders of more than 40 zł delivered for free) or extended their apps' trial periods (e.g., access to many ebooks and audiobooks in the Empik Go app).
Changes in logistics
The increased demand for online shopping and the resulting increase in transaction volume have impacted the logistics and delivery services. There were delivery holdups, with customers waiting for their packages much longer. Both online stores and logistics service providers started introducing new solutions. This was difficult because of the time pressure, but also the necessary safety procedures for delivery workers and customers.
Despite increasing the number of staff responsible for order fulfillment, in late March, Amazon had to announce that the delivery of more than a million products would be delayed even by a month. This involved mostly customers in the U.S., U.K., Italy, and France.
Many stores introduced the Click&Collect or Drive&Collect options, with customers picking up their online orders themselves. This way, the customer received their order quicker and didn't have to go inside the physical store – the store employees completed the order. An example is the Decathlon store in Poland, who didn't offer this service before.
Delivery firms increased the number of couriers and extended delivery hours until late. Because of the safety concerns, they gave up cash payments for C.O.D. and introduced contactless delivery confirmations, e.g., DHL couriers confirm the delivery themselves.
One of the Polish online grocery stores Frisco.pl had issues with product shortages but also with too few delivery slots. In Warsaw, orders are delivered with the company's delivery trucks. Higher shopping activity in the store resulted in customers waiting for weeks to get their orders delivered. But the store solved this by introducing several thousand of new delivery slots, decreasing the waiting time. What's more, loyal customers have the opportunity to book up to three slots simultaneously.
Apart from delivery holdups, there were also delays in product delivery to the store, especially international. The stock disappeared quickly, which was another reason for customer delivery delays.
This was most visible in the first weeks since the pandemic was announced. But with time, things started to settle down.
What happens after the COVID-19 pandemic?
We don't know to what extent we'll go back to the old "normal" after the pandemic dies down. We can only look at what consumers declare and what researchers find out.
A portion of online customers will stick with online shopping, at least partially. But others will gladly go back to physical stores and forget about their online shopping adventure.
A lot depends on the online stores themselves. Whether they focused on customer satisfaction and service in this stressful time. It's also important what steps they'll take to turn new customers into loyal ones.
We can predict with high probability that the brands that will succeed are the ones that made an effort introducing new delivery options, focusing on product availability, and patiently supporting new, inexperienced online shoppers.
Stores that had only physical locations before and put off going into e-commerce gained a lot. The situation forced them to open their online stores, which meant they made a leap forward and can now grow online, increasing their reach.
The pandemic was most beneficial to those stores that were forced to innovate and improve, by introducing flexible payments, new delivery options, and new customer communication channels like live chats.
We can now sit back and watch both consumer behavior and the entire market, suggest new solutions, and encourage online store owners to introduce innovative improvements that will become online shopping incentives for their customers.