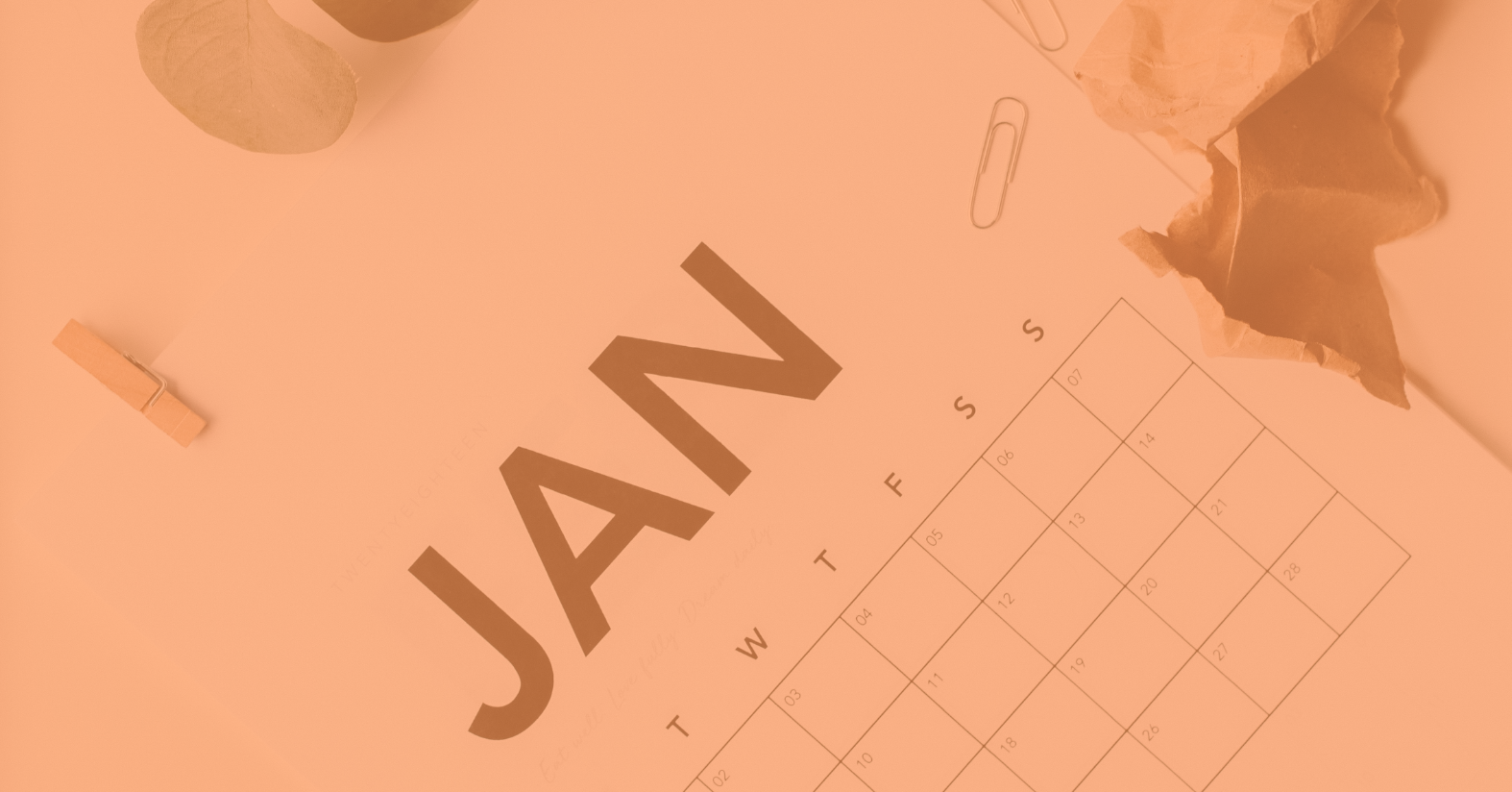 What awaits us in 2020, or the most important trends in e-commerce
The dynamic growth of ecommerce continues, with trends and innovative solutions an integral part of it. To stay on the market, you need to follow the upcoming trends and adapt to change. This is true for both technology and the changes in customer behavior and needs.
What trends will dominate the ecommerce industry in 2020? We'll try to answer this question in this article.
Google as a global marketplace
Optimizing your online store for Google algorithms is not enough anymore. Ranking high in organic search results is still important, but what's been gaining significance for ecommerce businesses are Google Shopping ads displayed a the very top of the search results in the form of product catalogs.
People clicking a GS ad mostly have a strong buying intent. And so they're valuable traffic that can be easily converted to sales.
Where does the effectiveness of Google Shopping come from? First of all, GS ads are first in the search results and second of all, they're conspicuous. Unlike regular text ads, they include photos and prices of the promoted products, and they link directly to the product on the website, making the buyer's journey much shorter.
Showing up in key price comparison websites and marketplace platforms has been important for many ecommerce stores, but now it feels like using Google Shopping is a must. They're also worth using because of the effortless setup.
Voice search
The popularity of voice assistants like Alexa or Google Assistant encourages people to use them to search for information and shop online. And their accuracy in terms of search queries can even be 100%, and 93% when it comes to returning answers. These are really impressive results. And when you think about the fact that smartphones are now an integral part of our lives, we can expect using voice assistants to become much more common really soon.
According to Comscore, the number of search queries using mobile devices and voice can reach even 50% of all searches in 2020. That's why optimizing your website for mobile and voice search will be one of the essential elements of marketing strategies, and stores that use this trend will be much likely to get ahead of their competition.
What will the optimization entail? In its most extensive form, it will include focusing your SEO efforts on long-tail keywords that are typical for voice search. Most voice searches are questions starting with "how, where, who" and instead of searching for "bike shop Brooklyn New York", customers will ask about more details, saying phrases like "Where will I find the best bike shop on Brooklyn with race bikes?"
This change will not only improve the user experience but will bring a lot of benefits to marketers who will be able to serve customers better and quicker because they'll know their intent.
Quicker payments
Many customers are more encouraged to buy from an ecommerce store if there are multiple payment methods available.
The most popular payment methods are still instant online payments, but every year, new payment methods gain popularity. Mobile payments like Apple Pay or QR codes are becoming more significant. The tendency can especially be seen with the youngest consumers.
Payment platforms are coming up with faster and innovative ways to pay for orders, knowing that this is the critical moment across the whole buyer's journey. Ecommerce stores introduce new methods like digital wallets (Google Pay, Apple Pay), deferred payments, and one-click payments.
An interesting solution has been launched on the market by the Czech fintech company Twisto. Thanks to Twisto Pay, customers skip the payment step that can lead to abandoned orders. That step is postponed, and the customer only gets an email with an order payment form within two weeks of the purchase. And with Twisto Free customers can get a free open-end credit, allowing them to shop in multiple stores and pay for them with one payment. It's something like a virtual credit card where the service is also free if you pay within a specific time.
It's worth keeping an eye on the latest solutions on the market. The consumers are becoming more open to them because they make the buying process easier and much shorter.
24-hour express delivery
Apart from offering instant payments, shorter delivery times are also something customers expect today. 24-hour delivery is slowly becoming a standard, and customers count on getting their orders fast, even on the same day.
Online stores that have physical locations use "click&collect" – buying online and picking up the order in a physical store even within an hour of making the purchase. For example, in Poland (according to the 2019 Ecommerce in Poland report), the service is 9% more popular than it was the year before. Business owners selling exclusively online should think about working with physical stores, especially in cities where they're warehouses are located.
An important innovation by Amazon is Prime Air, delivery by drone in as little as 30 minutes. For now, the service is being tested and blocked by legal regulations. But as soon as it's launched, it's sure to revolutionize online store delivery.
Further growth of m-commerce
"The year of mobile" is long gone, and no one has to be convinced anymore that optimizing your website for mobile is a must. We live faster, we trust mobile payments more, plus the Z generation becomes consumers – all this propels the growth of m-commerce. We don't just browse products on our smartphones anymore, but we also buy using them.
This trend is seen all over the world, and according to Statista, 70% of all ecommerce sales will be mobile this year. This goes to show that optimizing your website and testing its performance has to account for mobile traffic.
What's also helping m-commerce grow is PWA, Progressive Web Apps – mobile websites that look and feel like native mobile apps. They help websites load faster and can be used offline.
Using multiple devices during one transaction means there's a need to sync them. The synchronization aims at streamlining the purchase process and improving customer experience, while it's also necessary for correct data analysis.
Eco-mmerce
E-commerce is also embracing the Eco and Zero Waste trends. We're more aware of our impact on the environment, and brands use this fact to win their customers' hearts. Of course, it's a positive trend – and it keeps on growing. Recent research by Cone Communications shows 87% of consumers would likely buy products by socially responsible brands. No wonder brands engage in efforts to reduce their carbon footprint and actively care for the environment.
The ecommerce industry has been striving to reduce transport waste for a few years now, using biodegradable packaging and giving up excessive materials like printed invoices or flyers.
An interesting phenomenon is re-commerce, also known as second-hand ecommerce. It's not a new concept, but it's becoming increasingly popular and offered by a growing number of ecommerce businesses.
In re-commerce, online stores encourage customers to give a second life to their products. An example could be H&M, who opened physical second-hand stores in Sweden and recently also launched online sales of second-hand clothes.
Another example is Patagonia, engaging in many efforts leading to fighting environmental pollution and excessive consumption. One thing they do is the Worn Wear program, selling used clothes and equipment. Customers can sell back their clothes and gear by Patagonia and get $100 for their next order in the brand's stores. The sales of used clothes mostly happen online. But to educate customers, the company also organizes events during which people can revive their old Patagonia clothes, giving it better chances to be used again.
According to the data gathered by Thredup – the biggest online store selling second-hand clothing – the second-hand market will double in the next five years, reaching 51 billion dollars.
Augmented reality, artificial intelligence, and machine learning
The latest technology keeps making online shopping easier and attracts skeptical customers. Augmented reality (AR) lets people interact with the product and test it, e.g., try on a piece of clothing or lipstick color. Using artificial intelligence (AI) e.g. in chatbots, allows customers to contact the seller quickly. This is worth investing in – according to Hubspot, 48% of consumers choose chatbots as their preferred form of contact. Along with machine learning (ML), they help stores personalize their communication and recommend products that match the customer's preferences.
They also minimize human error, ineffective estimations, and decisions marketers make. Automation streamlines the work of an online store and helps focus on other areas of improving customer experience.
Soon, with the 5G mobile technology, AR, AI, and machine learning will gain momentum. According to Gartner, 46% of sellers plan to implement AR solutions in the nearest future.
Subscription sales
The subscription sales model is also becoming increasingly popular. This is related to several factors, and the benefits of this business model are mutual. First of all, the seller has a recurring revenue stream and can estimate the product stock accurately. And the consumer experiences the anticipation of receiving a package they often don't know the exact contents of. It's also a very convenient form of shopping, especially when it comes to products we buy regularly. The customer doesn't have to remember to buy their razors or contact lenses every time.
Depending on the subscription type, the customer's motivation can be:
· to conveniently stock up on a product without having to make decisions or remembering about doing the shopping,
· to be part of a community along with getting exclusive bonuses,
· the so-called Christmas Experience – the surprise factor, having to wait for the package to arrive and then unpacking it, which is often documented on YouTube.
Subscription shopping is not only related to products but also services. The success of platforms like Spotify or Netflix is an excellent example.
It's essential to personalize the customer experience to fight any objections when it comes to adding your credit card in the payment platform or signing up for the long term. High-quality customer service and affordable prices will also be an advantage.
Summing up, you could say that the growth of the ecommerce market is still underway and will only speed up in the coming years. But the stores that resist the change related to augmented reality, artificial intelligence, and voice assistants might disappear from the market. Following trends and adapting to them is a must for an ecommerce business to be successful.