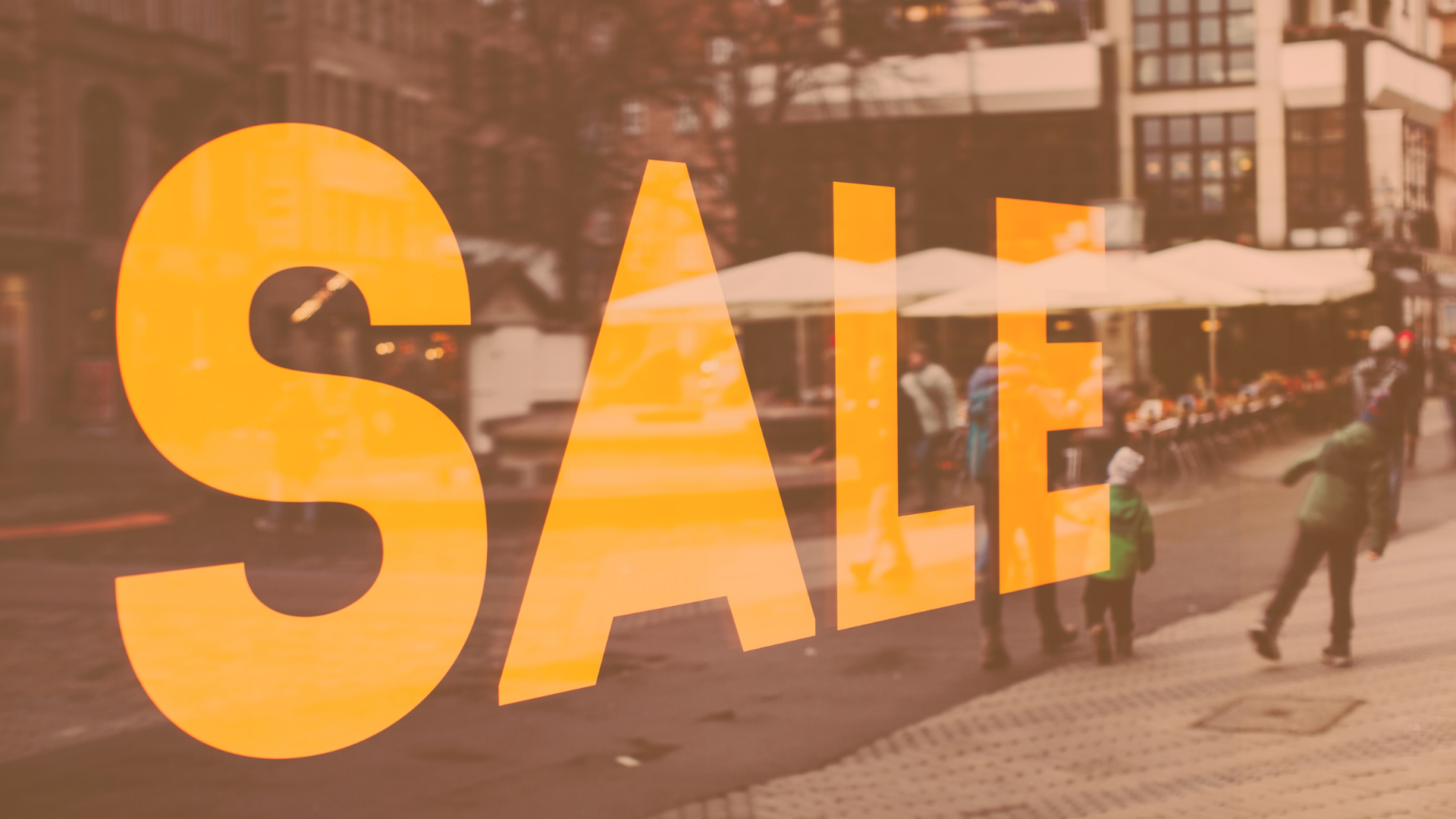 Use e-commerce promotions to increase your sales
Clearance sales, special offers, and various gifts are often used by stores to promote sales. Customers love them, and if used wisely, they help sellers increase profitability and revenue.
How to prepare promotions in a smart way that helps achieve business goals and anticipated ROI? How to determine the amount of discounts so that they do not eat up the margin, while remaining attractive to customers? What discount campaigns are worth implementing in an online store?
You can find the answers to these and other questions in our article, which includes tips on things to remember when planning promotional activities as well as when and how to execute them.
How do promotions influence customers and what benefits they give to the seller
Multiple studies have shown that promotional offers not only increase revenue, but also have a positive impact on customers and their brand perception. It has been demonstrated that those who received coupons worth USD 10 were 11% happier than those who did not get coupons. In addition, their oxytocin levels jumped (by 38%), while their respiration rates fell (by 32%), and they felt more relaxed and less stressed as a result.
According to a RetailMeNot study, as many as two-thirds of consumers stated they had made an unplanned purchase after coming across a discount or a coupon. Meanwhile, 88% of respondents said that finding a promotional offer for a brand or store new to them would encourage them to make a purchase, which reveals a great purchasing potential among new customers.
Coupons also reduce the rate of abandoned shopping carts, as indicated by studies where as many as 75% of Americans declared that they would not abandon their shopping carts if they received a discount coupon.
The RetailMeNot study found that as many as 62% of consumers spend at least two hours per week searching for promotions on the web.
In addition to boosting sales and attracting new customers, promotional campaigns also help:
• sell out products from old collections
• sell new products that customers are not yet familiar with
• gain a competitive edge over other stores in the industry
• convince customers to buy again.
What to keep in mind when planning a promotion?
There are many ways to carry out a promotional campaign (fixed amount or percentage promotions, freebies for orders, product samples, competitions, free delivery). This article, however, focuses on promotions involving fixed amount or percentage discounts.
When planning a promotion based on product discounts, bear the following in mind:
• Duration of the promotion – you can set up promotions lasting several days or just a few hours, but make sure it is clearly stated on any graphics or content announcing the promotion. The shorter the duration, the higher the time pressure and the necessity to make a quick purchase decision. In addition, when the promotion end date is visible, it triggers the FOMO (Fear of Missing Out).
• Amount and type of discount — fixed amount or percentage discount? It depends on the actual amount by which you can reduce the cost of the product. In his book titled Contagious: Why Things Catch On, Jonah Berger described the so-called "rule of 100", according to which a percentage discount should be applied to items under USD 100 because it will seem bigger than a fixed amount discount. On the other hand, a fixed amount discount will appear more attractive in the case of items costing more than USD 100. For example, a USD 43.80 discount will appear more attractive in the case of a product costing USD 219 than a 20% discount on the same product, even though the gain is the same.
What amount of discount should you offer? There is no golden rule for this, but when determining the amount or percentage of discount, look at your recent financial results and product margins, and then think of a number that will both give you profit and be attractive to the customer.
• Selection of products for promotion – you can launch a promotion for a specific collection or product category, selected products from different categories or products from a specific manufacturer. To have more control over the promotion, you can let the customers know that the quantity of a given product included in the promotion is limited.
• Method of informing the customers about the discount – in order to reach the customers with your promotional campaign, it needs to have the right marketing. You can use a newsletter to inform your current customers about it. You can work with influencers who will mention the promotion through their social media. You should also place banners in the store and launch a paid campaign on Facebook, Instagram or Google Ads. The choice of channels for announcing your promotion depends on your marketing budget and business goals.
Another good practice is to prepare the terms and conditions of the promotion as well as a separate webpage to clearly describe its rules. Why the terms and conditions are not enough? Because people usually do not read them. It is better to clarify the rules in the form of an image or a few points so that the customer understands what the promotion is all about and is not dissatisfied with the purchase.
What promotional campaigns should be launched and when as far as e-commerce is concerned?
As mentioned above, discount campaigns not only increase turnover and attract new customers to your store, but they are also a good way to get rid of products from an old collection. Depending on your industry, you can also take advantage of different occasions, such as holidays, to improve your competitiveness.
What discount campaigns to run?
1. Mid- or end-of-season sales.
These are most common in seasonal stores, e.g. clothing stores. Launch such campaigns when you are about to introduce a new collection in order to prevent inventory pileup.
In this case, the best choice is to use percentage discounts, which usually reach up to 75%. Words like "up to" or "even" are crucial here, because they indicate that such a discount does not apply to all products but only to some of them. A high discount can attract potential buyers.
If you have a loyalty program in place, you can simultaneously launch a pre-sale campaign with only the program members having access to promotional prices, as is the case with Pandora and its club.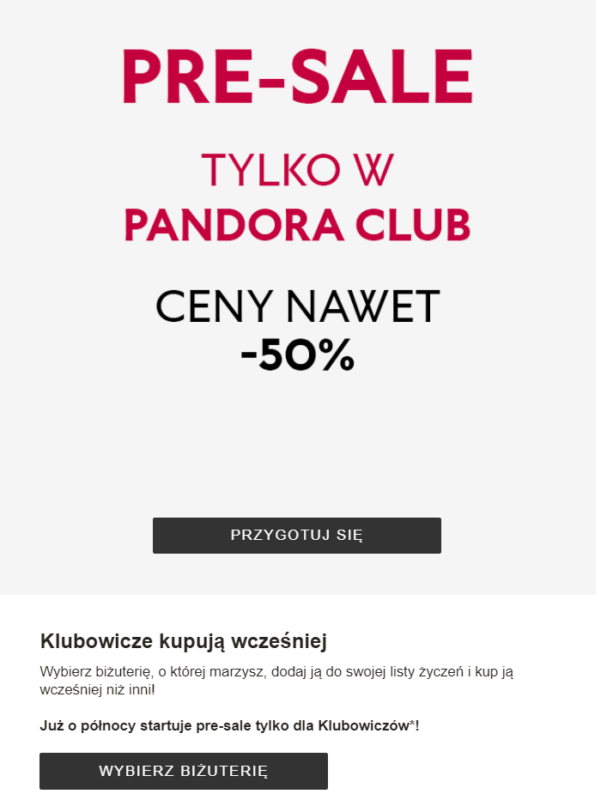 It is worth establishing a separate landing page where you will show all the products with reduced prices so that the customer will not have to look for them in different categories.
2. Buy more, save more.
This is a frequently used method to increase the shopping cart value in both wholesale and retail sales. "3 for 2" offers usually involve identical products or products from one manufacturer. By combining this promotion with a loyalty program, you can also achieve another goal of attracting new program members, as is the case with the Rossmann app.
A similar way to increase the shopping cart value is to use multi-packs, which make the purchase of several items cheaper. Such promotions usually involve groceries, underwear or lower-priced products.
The home&you.pl brand often encourages customers to buy at least 2 products in one order by offering a discount on the second product. Sometimes it is a percentage discount, while other times the second product costs much less.
Discounts applied to bundles or sets are another option. For example, when you buy a TV at RTV EURO AGD, the product card displays optional additional products available for purchase which can, for example, make its installation easier. These additional products can be purchased separately but the customers who buy a set can get e.g. a 25% discount.
3. Discounts for future purchases.
To increase the shopping cart value and the chances that the customer buys at your store again, you can offer a discount for future purchases, for example "get a PLN 20 or 20% discount on your next order by purchasing products for at least PLN 100."
Another common practice is to motivate customers to buy more by offering a gradual discount on subsequent purchases, e.g. customers who spend PLN 50 get a PLN 5 discount on their next purchase, while those who spend PLN 100 get a 10% discount.
Some stores also run discount campaigns where the amount of discount varies depending on the value of products in the cart.
4. Discounts for certain actions.
In order to encourage customers to perform a certain action, sellers frequently offer them discounts on purchases in the form of codes with a given percentage or amount.
What actions from customers should be encouraged by offering discounts on purchases?
• To leave a product review or rate the store itself – this way you are building trust in your store through social proof.
• To subscribe to a newsletter – you are simultaneously encouraging purchases and creating a database of recipients who can get messages with, for example, information about other promotions or news.
• To join a loyalty program – in addition to the e-mail address, you can also collect other customer data, while making the customer feel unique thanks to special campaigns unavailable to others.
5. Discounts as gifts.
There are numerous occasions to give gifts and one good idea is to offer the customer a discount for their upcoming birthday, for example. The customer can buy items for less, while the store still makes money.
The customers usually receive gift discounts on the following occasions:
• the already mentioned birthday – provided the date has been entered in the customer panel
• the anniversary of their first purchase
• a holiday like the Women's Day – provided the store has data on the customer's gender.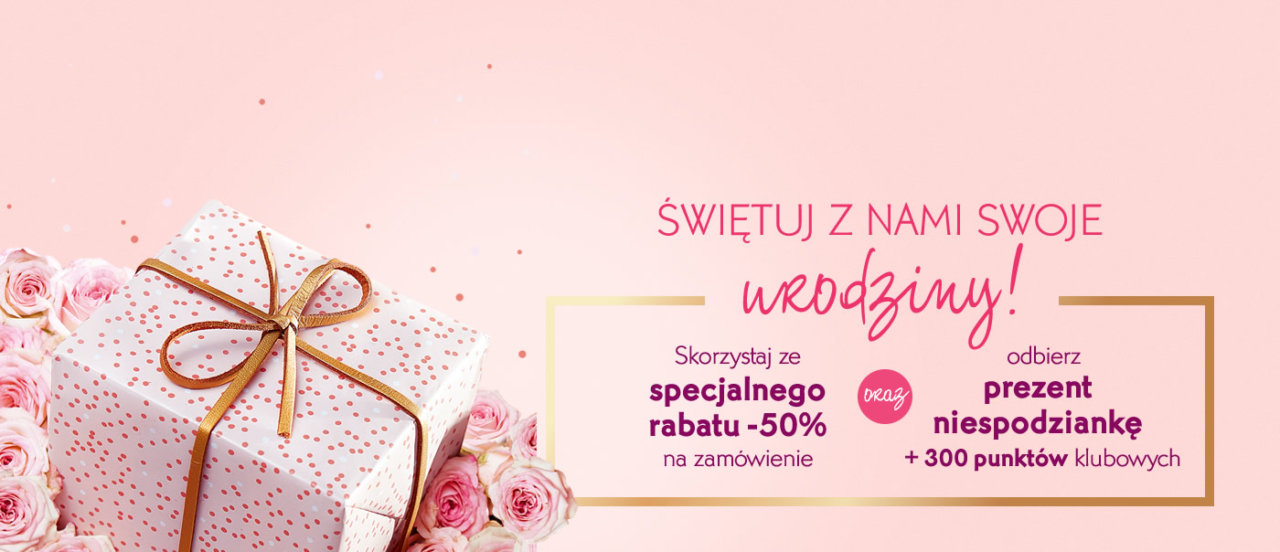 6. Discounts for specific customer groups.
These are typically used to convince more cautious customers to buy at a given store. Depending on the product range, these could be discounts for seniors or students. It can also be a gift for customers who buy at the store regularly and frequently. Such a discount can encourage them to make additional, unplanned purchases.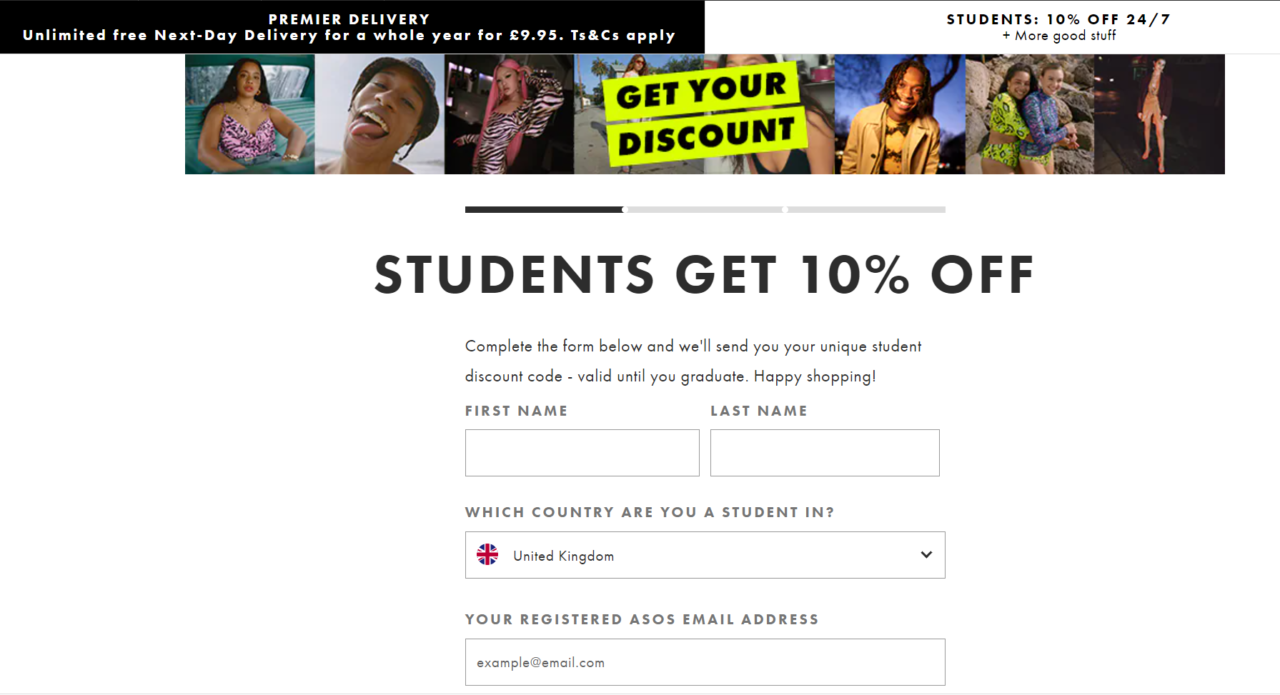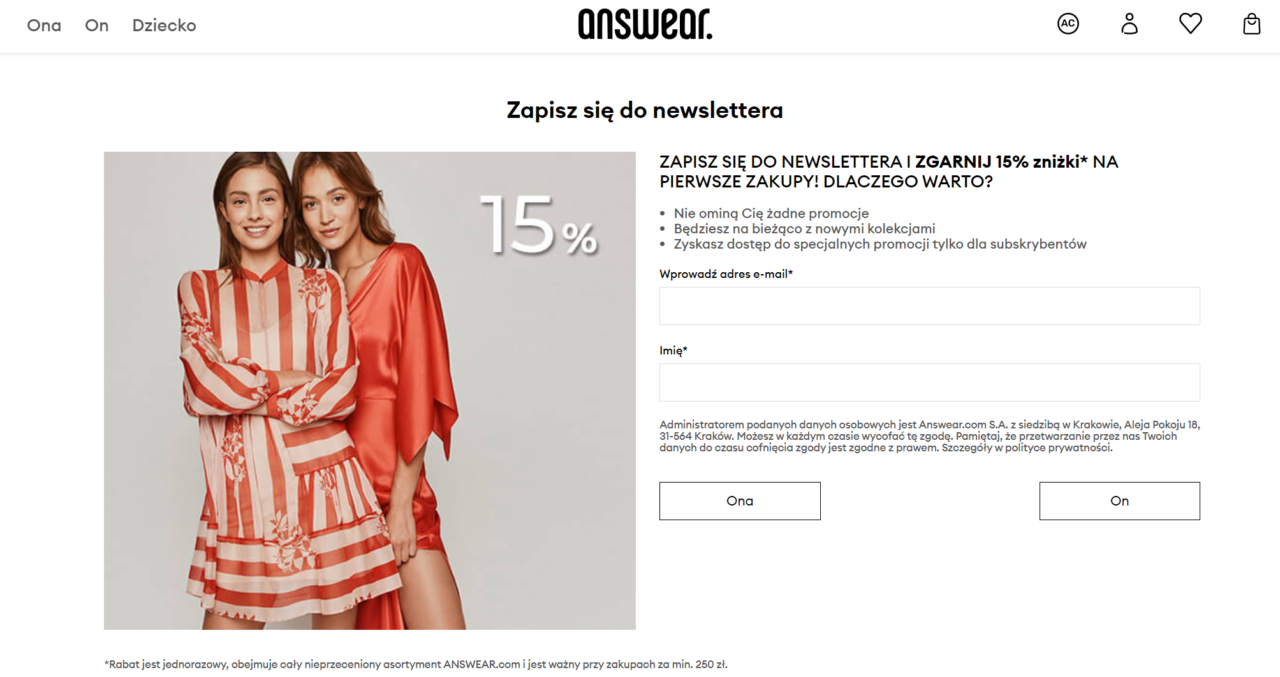 7. Ways to save abandoned shopping carts and behavior-based offers.
Thanks to modern technology, we can track user behavior on the website, thus learning when the customer leaves the site without completing the transaction or abandons the shopping cart at a certain stage. To retain the user on the site so that the sale continues, stores frequently offer discounts by displaying them as pop-ups when the user tries to close the site or as e-mails sent to the customer's inbox.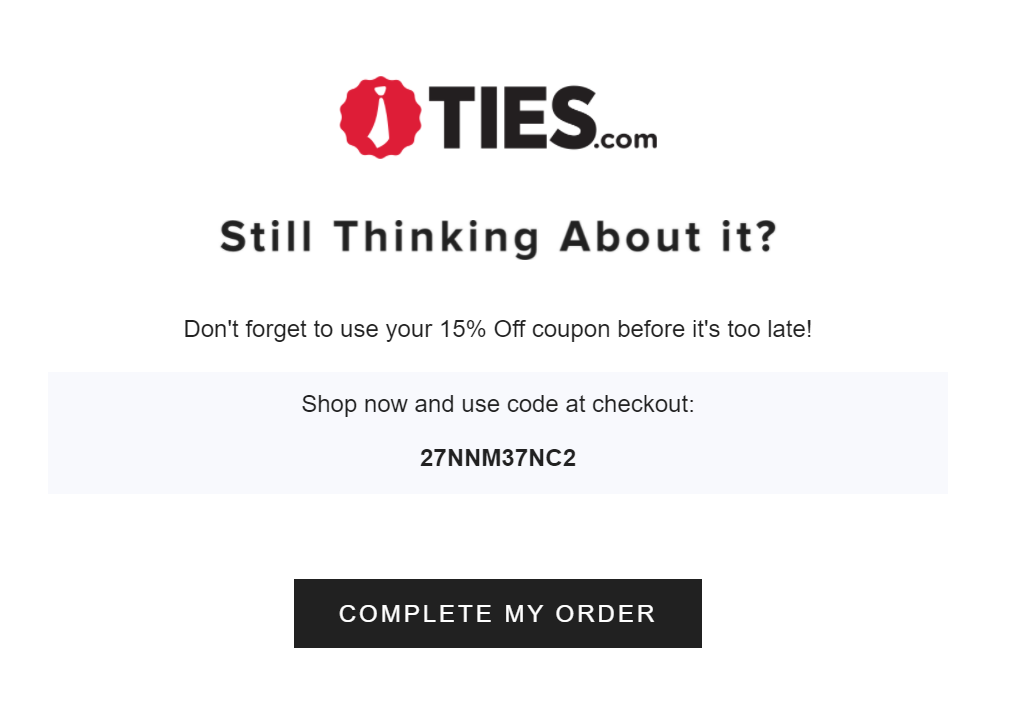 8. Cheaper pre-orders.
In the case of new products or limited editions you can offer customers a discount on products which are not yet available for purchase. In addition to securing your sale, this also makes customers feel special as they have access to the products prior to the general sale.
Before deciding on what type of promotion to offer your customers, ask yourself the following questions:
• What goal do I want to achieve? To win new customers or sell out an old collection?
• Do I offer the discount to new or regular customers?
• Do I have any experience in this area? If yes, how have the customers reacted to the discounts so far and how has this impacted sales?
• How much discount can I afford? Up to what amount will the sale remain profitable?
In addition, keep testing and do not limit yourself to one type of activity, but remember not to overcomplicate the rules of the promotion. The simpler, the better – both for you and the customers.
Promotions are a great way to both win new customers and appreciate regular ones. However, refrain from launching promotional campaigns too often. The customers not only enjoy them, but they also get used to them quickly and are then no longer willing to buy at standard prices. That is why you should apply discounts wisely and not base your marketing strategy on them. In addition to the low price, attract customers through other aspects as well – superb customer service, neat product presentation, eco-friendliness or seamless store navigation.