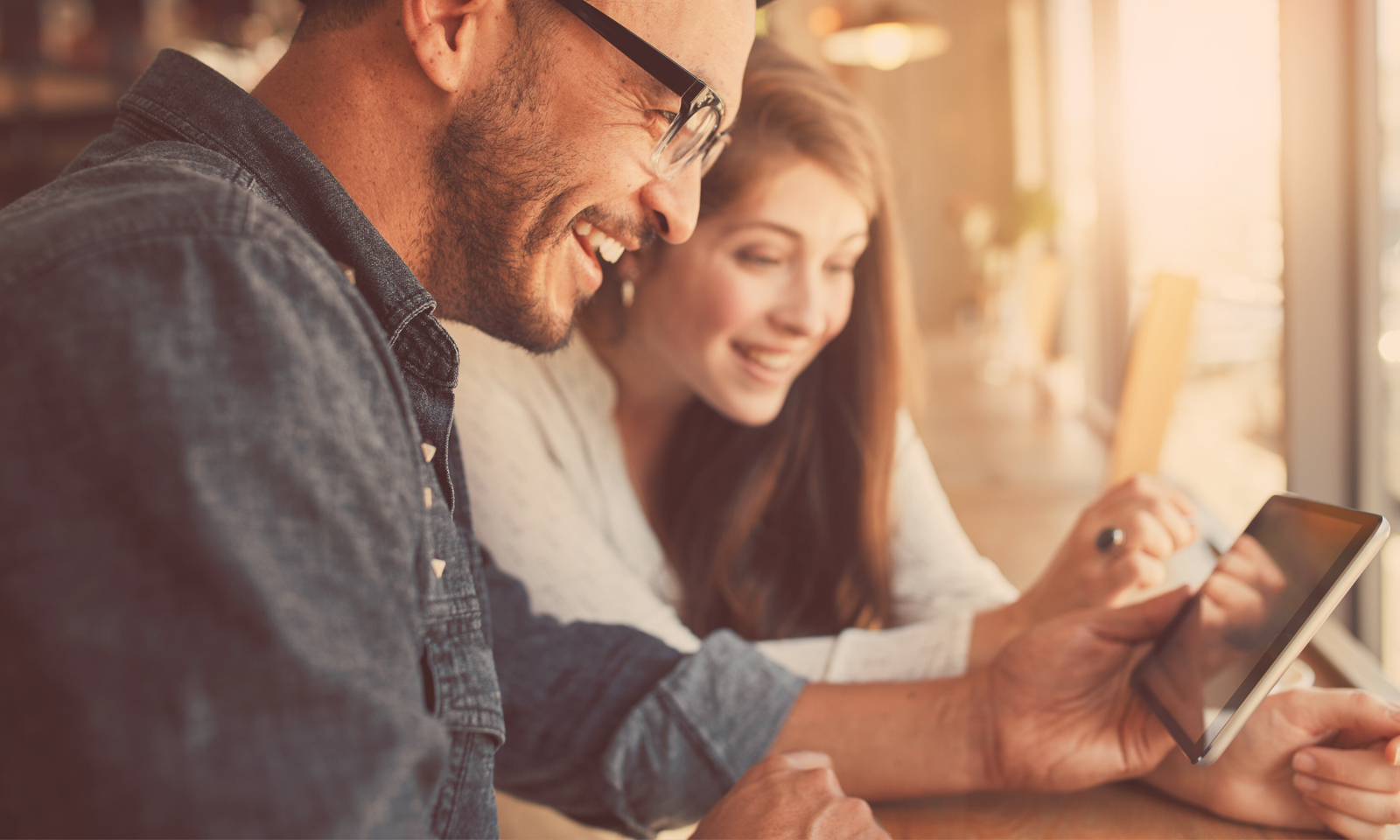 Online payments as a key element in e-commerce
We all know how important payments are for online sales. It's the final stage of the purchasing process and, to a large extent, it depends on the payment whether or not the process will be successful. That is why, if you run an online store, a proper selection of the payment system is as crucial as the choice of an e-commerce platform.
Why online payments are so important
As mentioned above, whether the transaction is successful or not depends on the online payment. Besides, it's often due to issues related to payments that consumers abandon their shopping carts. According to Business Insider, it's the case with as much as 46,1% of abandoned carts. There are several reasons why it happens, for example:
The preferred payment method is not available – the availability of different payment methods is an essential factor for 52% of customers. It determines whether they finalize their transaction or not,
The customer feels insecure when making a payment,
The payment process lasts for too long.
You can easily eliminate these problems. First of all, implement the SLL certificate on your website to ensure the security of your transactions. Secondly, integrate your online store with one of the payment service providers that offer various payment options depending on customers' preferences.
International sales and local consumer habits are also important issues to deal with. When entering foreign markets, you should get familiar with popular payment methods in the countries you want to start your operations in. Preferences of their inhabitants may vary to a great extent. In China, for example, Visa and Mastercard are not as popular as in Europe, while in Germany ¾ of consumers avoid credit card payments.
In Poland, Brazil, India or Spain, cash on delivery (COD) is still a popular payment method, including payment with credit cards upon delivery. Even though it is often more expensive than other payment methods, customers choose it for various reasons. Some of them don't trust electronic payment systems. Others aren't sure whether they can trust a store at which they shop for the first time. Or they are afraid the courier will leave the package by the door, and someone will take it.
That's why it is vital that you offer various payment methods if you want to reach your local target audience.
Types of online payments
With the development of technology, new payment methods in online stores keep appearing. Besides, m-commerce makes mobile payments more and more popular and encourages customers to open to previously unknown ways of making payments online.
The most popular and easily accessible options for most online retailers are card payments, fast electronic transfers, digital wallets (e.g. PayPal, AliPay) or contactless payments with smartphones.
According to Global Payment Trends, digital wallets will be gaining in popularity year after year, and are expected to grow to 47% in 2022, i.e. by as much as 11% when compared to 2018.
Less popular methods that can also be taken into consideration, include deferred payments that is a temporary postponement of the payment, online installment plans, or virtual shopping carts – a perfect solution for retailers who don't have online stores.
The most popular online payment services in various markets
According to the statistics provided by About-Payments.com, the most popular payment methods in many countries, such as the USA, the UK, Canada, Mexico, Sweden, or Norway, are credit or debit cards. Customers often choose them due to the so-called chargeback. It means that you can make an additional complaint and get a refund from the card issuer, e.g. if an error has occurred during the transactions or there was a fraud suspected. Cards are also popular thanks to the so-called one-click payments. Your card data are saved during your first payment, and you can pay for your next orders on that platform with literally one click.
In the USA, China, Turkey, and India, payments with digital wallets such as PayPal, AliPay or PayU Wallet are very popular. WeChat is also worth mentioning here – also called a super wallet or super-app. In China, for example, apart from regular payments, it is used for almost all online activities. People use it to pay their bills, book tickets, make appointments, order a taxi or have video conversations with friends.
Contactless payments made with smartphones have also been gaining in popularity recently, especially when it comes to Apple Pay and Google Pay. Surprisingly, it's Europeans, not Americans, that use such payment methods, in the USA its citizens are only 15% of all Apple Pay users.
Is it worth integrating an online store with an online payment provider
Integration with a payment provider, such as PayPal or Przelewy24, helps an online store optimize any activities related to order management. Not only does it shorten the time needed for order processing, but it also minimizes the risk of human errors. Apart from that, the main benefits of such an integration are:
Making it easier for customers to pay for their orders, e.g. thanks to the fact they don't have to fill in the transfer form,
Faster order processing thanks to instant transfers and money registration by online stores,
A low risk that an error will be made, both by the customer making the transfer manually and the online store staff checking transfers in their account,
A wide variety of payment methods, enabling customers to choose their favorite ones,
Availability of mobile payments, which makes shopping with smartphones much easier,
Possibility to sell products internationally, as in most cases online payment service providers enable foreign transactions,
Payment reminder option, available, e.g. on Przelewy24 site. It lets the customer complete their payment even if it has been interrupted for some reason, without having to go through the whole purchasing process again,
Accessible transaction reports,
Making it easier for customers to make installment payments without leaving their homes.
Besides, online payment providers ensure the security of transactions by using the latest technologies and strict procedures compliant with global standards such as PCI DSS or Extended Validation (SSL EV).
The data from "E-commerce in Poland 2019", the latest report by Gemius and e-Izba, should also encourage online store owners to integrate with such services. According to the report, 66% of online shoppers choose electronic funds transfers via external payment services.
Payment cards and digital payment systems are also the most popular payment methods globally, especially in China and Western Europe. However, in Eastern Europe, Africa, and the Middle East, cash still plays a significant role.
Besides, according to research, if you make the payment process easier thanks to external systems such as PayPal, your conversion rates increase by 70% when compared to transactions conducted outside online payment platforms.
What you should take into account when choosing an online payment provider in e-commerce
There are many online payment service providers (often referred to as PSPs) in the market that enable integration with e-commerce platforms. The choice is even more difficult as operators have different terms and price plans, and the decision you take will have long-term, rather than short-term consequences. However, there are factors to consider that may help you make that choice.
1. The activation fee and commission.
You pay for the activation once, so it will also hurt once. However, the fee shouldn't be too high. As for commissions, they are usually charged for each transaction. The commission can be divided into two parts, with one of them depending on the purchase value. The service provider may also ask for a minimum amount for a single transaction – in the contract, it is called a "no less than" commission. It means that if the commission over a purchase is lower than the minimum amount stated in the contract, you will still have to pay the minimum amount.
2. Technical requirements and how simple the integration is.
Check what the integration with your e-commerce platform will look like. In an ideal world, a plugin should be used for integration, which will save both time and money. If, in turn, only the integration via API is possible, you should first check how much it costs.
3. How many payment methods they offer and if they use modern solutions.
A payment service provider should offer a wide range of payment methods, and, at the same time, they should use modern solutions and keep up with changing market conditions. Even if your customers don't buy much via mobile devices today, it may change in a few months. That's why you should be able to implement, e.g. BLIK payments or digital wallets easily.
4. Technical support and ongoing customer care.
It's good to be sure that in case of a crisis or when you need support, you can count on your provider. A dedicated consultant or an efficient help desk are worth their weight in gold.
5. Whether they ensure transaction security, including the implementation of the PCI DSS standard, which guarantees top data protection during the payment process. The standard includes data encryption, network monitoring, and testing, as well as strict access control methods.
There are several plugins and modules online stores can use to easily and quickly integrate their e-commerce platforms with payment systems. A plugin we created, available from Shopware Marketplace, lets you integrate Przelewy24 (the leader of the Internet payment market in Poland) with the Shopware 6 platform. It makes the work of an online store more efficient – right after the customer has made a payment, the order is immediately marked as paid in the system. It ensures secure card transactions (3D Secure Verified by VISA and MasterCard SecureCode) and also accepts payments in 81 various currencies, making international sales more accessible.
To sum up, the integration of an e-commerce platform with an online payment service provider brings many benefits. The implementation, in many cases, is straightforward, mainly thanks to dedicated plugins and modules. Nowadays, it has become every online store owner's duty to offer online shoppers a variety of payment methods to choose from. Payment automation provides them with ways to do so.