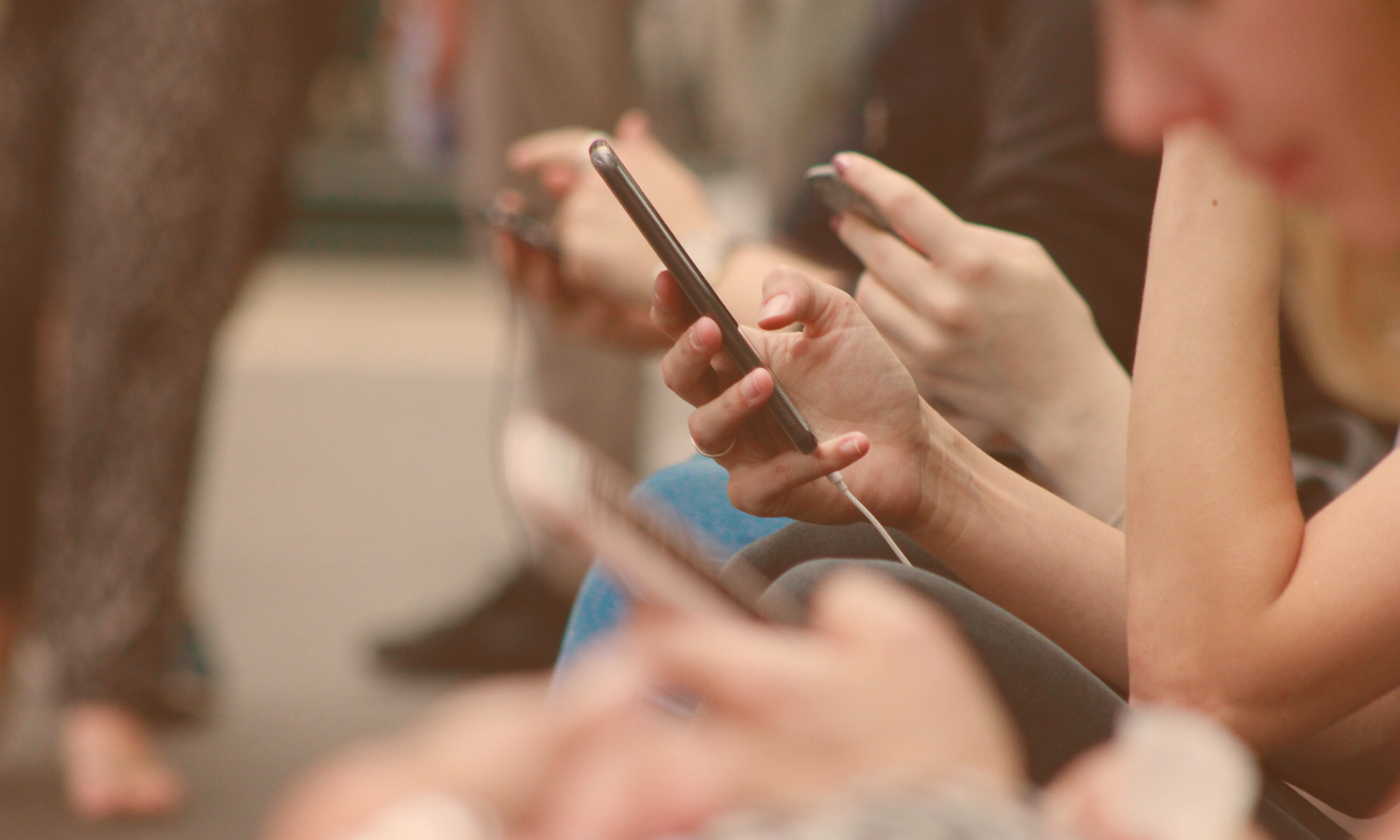 Do clients like chatbots – about chatbots in e-commerce
The automation of e-commerce processes is one of the major methods that let optimize costs and employee time. Still, new solutions related to order automation, assortment management and customer service keep emerging. One of such improvements is the implementation of chatbots, both in terms of customer and sales support.
Chatbots are applications implemented into instant messengers to replace humans in basic customer communication. We can call them automated customer service staff members, solving the most common problems users need to deal with. A significant advantage of chatbots is that you don't have to install any additional applications. Bots have already been installed in apps users have in their smartphones and use every day.
Year after year, the popularity of chatbots have been growing. They play an increasing role in many areas of business, so there is no surprise that they are continually being developed based on AI and machine learning. At the F8 conference in May 2018, it was reported that developers created over 300,000 bots for Facebook Messenger, which is 100,000 more than a year ago. And these are only data related to Facebook Messenger. Bots are also developed for WeChat, Kik or Slack.
Instant messenger bots are divided into information and tool bots. Information bots are designed to inform the user about promotions, delays in their order processing or new articles on a company's website. In contrast, tool bots, e.g. sales bots, are designed to trigger a specific action or solve users' problem. They can advise the user which mountain and hiking jacket to buy and help close the transaction that has been started in an instant messenger. Based on the options selected by the user, the collected data can be used to create ads or for subsequent purchases.
An example of a tool chatbot is the one used by Avon Poland, helping users select a perfume matching their personality. The bot takes the user through a series of questions, from gender to the ways they spend their free time and clothes they like to wear.
Benefits of implementing a chatbot in your online store
Chatbots in e-commerce improve not only customer service operations but also the work of the marketing department, so they have an impact on sales. The main benefits of implementing a chatbot in an online store are the following:
The reduction of the customer service staff workload and optimization of their work time. Chatbots can answer frequently asked questions so the staff can use the time they saved to fulfill other duties,
Increased customer satisfaction thanks to the quick and efficient communication, as well as the possibility to get help in a very short time,
Assistance in making purchase decisions and closing transactions, which translates into increased conversions,
Engaging customers in conversations, collecting data about their preferences and needs that you can use for future interaction,
Building long-term relationships and keeping in touch with customers by sending notifications to users who have talked to the bot before.
It is hard to ignore the benefits of implementing a chatbot, primarily because of the current technology development, it is not difficult to build one. There are, however, challenges: the communication strategy implemented into the bot and refraining from creating a multifunctional program. The best practice is to perfect the bot in a selected field and only then work on its capabilities. In this way, it will provide users with the best possible experience, which may encourage them to use it again. They will also be more willing to accept the bot's minor errors and imperfections.
Possible ways of using chatbots in e-commerce:
– assistance in selecting products and making purchase decisions
– closing transactions
– checking the order status
– processing returns and complaints
– booking services
– answering frequently asked questions
– informing consumers about promotions and new arrivals
– presenting new collections
– finding the nearest brick-and-mortar shop
– keeping in touch with customers after the purchase
– supporting loyalty programs

What customers' attitude towards chatbots
Apart from optimizing business processes in e-commerce, chatbots also bring many benefits to customers, such as quick and efficient information on the status of their order, processing complaints or improving next purchases thanks to the fact they remember users' preferences and the details of the previously selected products.
Put simply, chatbots are comfortable. The user does not have to leave the application they use to contact their family or friends, which is particularly important when considering changes taking place in e-commerce, particularly the growing dominance of mobile solutions over desktop ones.
A survey conducted in the USA in early 2019 by Uberall, Inc. can be proof that customers appreciate the benefits of implementing chatbots as one of the channels they use to communicate with brands. According to the research, 40% of its participants would like to have an opportunity to interact with brand chatbots, and about 80% have some positive experience connected with chatbots. When asked what could increase their satisfaction with talking to bots, 43% indicated that bots need to understand better customer queries and they have to use more a natural language (19%). However, some of the survey participants (27%) would like to be able to get in touch with a human if a bot cannot solve their problem. What's interesting, it wasn't customer service they mentioned as the main purpose chatbots should be used. More than a third of the survey participants said they would like chatbots to offer them promotions and coupons. Customer service came second, and the fewest respondents were interested in providing product recommendations or the ability to shop in the chat application.
The Userlike team conducted another research. Their aim was to find out whether respondents have ever used chatbots, what their experience with chatbots was, and what advantages and disadvantages related to chatbots they could see. It turned out that 99% of the survey participants had used chatbots before and, in most cases, they could share a positive experience.
What's more, respondents would rather talk to a chatbot than to a customer service representative if it let them save some time. At the same time, they would like to be able to easily and quickly change the bot to a staff member. It is understandable, mainly since the chatbots can only be used for simple requests regarding products or orders. Even though chatbots are considered innovative (just like companies that implemented them), the trust they can enjoy is still low – only 36% of the respondents would make a payment via a bot.
Similar conclusions were presented in the report prepared by Drift, Audience, Salesforce, and myclever. The report shows that customers like to use chatbots to get answers to simple questions quickly. As for the most significant benefits from communicating with chatbots, they mentioned a possibility to get round-the-clock service (64%) and, as mentioned above, to receive instant answers to inquiries (55%) or simple questions (55%).
These results clearly show that consumers think of chatbots as tools that save time and improve their communication with brands.
The authors of the report are aware of the fact that, apart from listing the benefits, it's good to ask consumers what prevents them from using this technology. The main barriers mentioned by the respondents were the following:
A need to contact a human, not a robot (43%),
A lack of certainty a bot won't make a mistake, e.g. while booking a service (30%),
Fear of being blocked by Facebook due to the fact they use a bot (27%).
What's interesting, 15% of the study participants said they didn't see any potential barriers that would discourage them from using chatbots.
As for the expected response time, chatbots came second (75%). Users expected a quicker response from an online chat supported by a staff member (77%). The difference between the two channels is insignificant and equals only two percentage points. We can, therefore, assume that combining these channels can increase customer satisfaction and improve query processing. Employees can help customers during business hours, and outside business hours or when all consultants are busy, chatbots can support customer service.
The research presented here is very optimistic when it comes to the use of chatbots in customer communication as well as the automation of specific company processes. There still is a large group of consumers who do not want to use chatbots or even don't trust this technology. However, it should not discourage e-commerce businesses from implementing chatbots, mainly due to the fact that consumers look for communication channels that will provide them with a quick answer to their questions.
What you have to remember about when implementing a chatbot
When implementing a chatbot, whether in a messenger or in an online store, you should always remember a bot is not a human. It will not answer every question, and its learning capabilities are still limited. Machine learning requires a massive amount of data and thus, plenty of time. That is why people are still necessary. Besides, not every customer understands how chatbots work. Some of them want to talk to a human immediately, and they should be able to do so in a relatively short time. That is why an efficient signal system should be implemented to let customer service staff know a consumer needs their assistance and that they should take over from their bot.
You should also remember that bots are only programs that can break down. You need to monitor their operation and react quickly if necessary. Bots don't understand all words, especially if they contain typos or spelling errors. They also have difficulty in understanding the context of a situation and aren't able to combine several statements into a coherent whole. They are also unable to cope with situations where a sentence is sent as a set of single words, each in a separate message. A bot will not combine such messages into a whole and will not understand the statement. What is more, bots don't read between the lines and don't understand sarcasm or slang. That is why, to operate effectively, they need an interlocutor who is aware of their limitations.
The challenge for marketers is to design conversation scenarios in such a way that both parties, the brand and the user, can benefit from using bots in communication. That is why Hubspot has prepared the so-called Inbound Messaging Framework that lets you quickly build conversation templates in chatbots.
The Inbound Messaging Framework, which we can translate as an incoming message model, consists of 4 steps. The first one is to choose the messenger our target group uses. In this step, we also determine the language of communication and its form, e.g. colloquial, friendly or formal. The second step is to understand the user's needs and intentions at the start of the conversation. To learn it, we should encourage them to answer a series of basic, interdependent questions. For instance, if our bot is to support the customer service of an online footwear store, we should start by asking the user if they are interested in women's or men's shoes. In the third step, we optimize the conversation in such a way as to provide the user with the best possible experience when interacting with the bot. The last step is to use the acquired data thoughtfully so that we can solve future user inquiries even faster and satisfy their needs.
It is crucial to decide what the aim of every chatbot you create is. What value should it give to the user and the brand? Is conversion, such as a purchase or booking a service, its primary goal? Or is it just supposed to establish a relationship with the user and entertain them? The Aerie online store chatbot has a well-defined aim (purchase). Similarly to every other e-commerce business, at Aerie, it's the sales that matter at the end of the day. That is why the user can get help in choosing underwear and then quickly make a purchase without closing the messenger window.
A popular e-commerce chatbot that has good customer reviews is the one used by Sephora, perfectly matching the brand's target group. The bot's language is consistent with the brand's messages in all the other channels. The suggested help topics are among the most frequently chosen by customers and, what is important, from the very beginning the customer can talk to a staff member if they don't want to use automatic suggestions. Elements of AR – augmented reality – can also be found here. AR allows you, e.g. to check how different colours of makeup cosmetics will look on your face. Just choose a makeup suggestion and direct your phone camera towards your face as if you were taking a selfie.
Remember, however, that it isn't enough to implement a chatbot to be successful and achieve your goals. If users are supposed to use your chatbot, you must tell them that they can and explain why the bot can help or advise them quickly and efficiently. In other words, it is necessary to promote the chatbot among current and potential customers. Below, you will find a few useful ideas on how to do it:
Implement your chatbot on your store's website. It should be displayed as an icon in the bottom right corner (that's where chatbots are usually located), and when a customer visits the help or contact page, expand the window and encourage them to talk.
Add the "Send message" button on your Facebook page to let your followers know they can get in touch with you this way.
Send an email to your customers and your newsletter subscribers to let them know about the new feature and show them how it makes your communication easier.
Create Facebook ads to reach an even wider audience.
Submit your bot to the Discovery catalogue on Facebook Messenger in which bots are grouped in several categories, and it's easier for users to find them.
Are there any cons
Although participants of the surveys mentioned above had a positive attitude towards chatbots, it is still a new technology, and customers might not trust it yet. They are often worried about the information and data they provide, as well as about the security of their transactions. Therefore, don't ask your customers about their personal data -their name and surname or phone number – too early in the conversation. That's what, e.g. the agromallcom.ng bot does. In this way, you can lose a prospect who doesn't know your brand yet, and they don't trust it.
There is also a risk that users may soon get bored with the technology or even fear that bots will stand in their way as they are present in applications used to talk with family and friends. Too many open chatbot windows will make it difficult to find important private conversations. In the worst-case scenario, users can block your bot, and if they do so, you can get punished by the messenger owners who want people to spend as much time as possible using their tool.
What is more, we can also destroy chatbots' potential if we use them to inundate users with marketing content and, in this way, discourage them from using this communication channel. That's what happened to e-mail marketing, which, instead of being used to maintain relationships with customer, became a channel used to bombard subscribers with "unique" occasions and "super" promotions. That is why what's extremely important is moderation and a well-thought-out strategy when it comes to using chatbots – not only in customer service but also in marketing.
It is no secret that customers expect their problems should be solved quickly and in a simple way. They also want to find the information they are looking for. Chatbots have a lot to offer in this respect, including boosting customer online experience. However, they cannot totally replace humans. It's good to use their potential in 24-hour customer service, to provide immediate response and answer simple questions. By combining chatbots with a human-supported chat, you can offer real-time customer service, give users a sense of security and an error-free solution to their problems.